Why work for Swoop?
If you've had a peek at our three websites, you might have noticed that Swoop is more than just your average travel agency; in fact, we're heading towards being the global number one for adventure travel to Patagonia and the Polar regions.
We have an awesome team of people who are deeply knowledgeable and passionate about our destinations. A team who are always working hard to make our customers' trips more than just a holiday. We recognise that travelling to the ends of the earth is something quite special which can have a lasting impact on all of our customers and as such, we put them at the heart of everything we do, making sure we get the basics right, and give them the trip they desire!
Given our connection to these amazing destinations, everyone at Swoop recognises that we have a responsibility to ensure future generations get to have these experiences too. We've seen first hand the impact the climate crisis has had on these incredible places and we are keen to shape our business, exploring new ways in which we can have a positive impact on our customers, the destinations in which we operate and inspire a wider debate around sustainability and travel.
During our Summer Adventure to the Swedish Archipelagos, our team reflected hard on what matters most to us as individuals, our purpose and how to make sure that we keep our vision true. Our core values are at the heart of how we work, what drives us as a business and what steers us and our customers into a sustainable future of travel that we can be proud of. We lead by example, working at the top of our game. Always looking for ways to be better, better than we were yesterday and better than our competition.
At Swoop, we all know that to keep the campfire burning and bring our best to the table means also having time to reconnect as a wider team. So a few pints down the pub after work, weekly deliveries of fruit and biscuits to keep people going as well as micro-adventures to the outskirts of Bristol really make a difference. Everybody that works here at Swoop brings a little extra to the party, after all, life would be pretty boring if we were all the same, wouldn't it? We've got; bakers, climbers, divers, cyclists, writers, singers, skiers, dancers, horse riders, fishermen, runners, photographers, walkers, cold water swimmers, the list goes on. However, despite our different interests, we're all passionate about doing the best for our customers and making Swoop the best it can be. We're a hard working, dynamic, innovative and caring team and we're always on the lookout for new people to join our ranks.
To get a real feel for what it's like to be a part of the Swoop team, take a look at the video below to see what we got up to on our recent Summer Adventure. Four days of kayaking and wild camping in a Swedish archipelago.
Here's some thoughts from our Swoopers…
Ange - Patagonia Bookings
Working at Swoop is quite special and I am not sure I would get the same elsewhere
Cassia - Polar Specialist
It's a pretty fantastic place to work. There's such an incredible team of talented people - it blows my mind. It's more than just a job it's a culture. People are dedicated and passionate.
Tennessee - Polar Specialist
A job isn't just turning up and then leaving - it's part of who you are, knowledge, education, your life - that's what I see here. It's not just thinking about the pay check, it's a reflection of you and your personal trajectory
Lauren - Head of Marketing
I like the feel of working at Swoop - laughter in the office, the sunset from the window of The Nest, the fact that there is Champagne under the sink. Swoop is more than just a place to work for me.
Alice - EA and Office Manager
Working for Swoop is like nowhere else I've ever worked. The team spirit is second to none and we definitely know how to play hard as well as work hard!
Charlie - Head of Analytics & Insight
I think this office is quite rare - to do what we do together and have the relationships we have. There's a strong team, and a good group of people that make everyday interesting.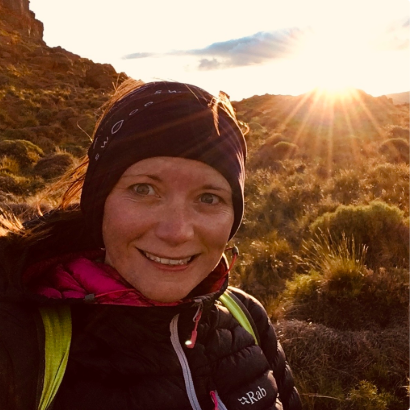 Amy - People & Culture Manager
I love working at Swoop. Its fast paced, ambitious and everyone here is driven to succeed. We work really hard but make time for really cool adventures, beers and bubbles too.
John - Polar Sales Manager
People don't just turn up and then go home - everyone wants to be successful. We sell well, we market well, we build CRMs well, we fix them well. We do fun really well.
Don't just take our word for it. This is what our customers have to say…